Executive Director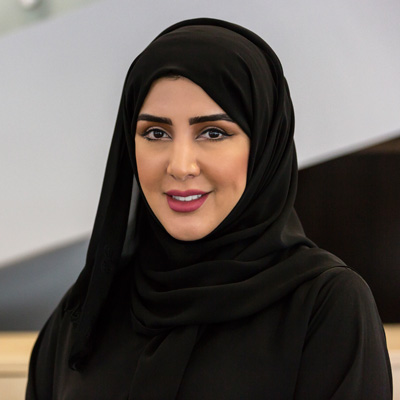 Al-Noaimi has accumulated a wealth of knowledge and experience over the past 13 years. Given the right tools, Al-Noaimi believes that education has the ability to change people's lives for the better and is a fierce advocate for it. She is currently a DBA candidate at Warwick Business School and holds an MBA from The University of Hull from the United Kingdom.
As the Executive Director of Josoor Institute, Al-Noaimi advocates for the power of sports diplomacy to bring even the fiercest rivals together for the love of the game. She actively participates in events and seminars that discuss not only sports diplomacy, but also international relations, and the evolution of leaders in sports management.
Committed through Josoor Institute in supporting the Supreme Committee for Delivery & Legacy's delivery requirements for the FIFA World Cup Qatar 2022TM and Qatar National Vision 2030, Al-Noaimi leads the team that is raising next generation of sports leaders to become a hub of knowledge for the sports and events industry in the MENA region.