Administration Senior Officer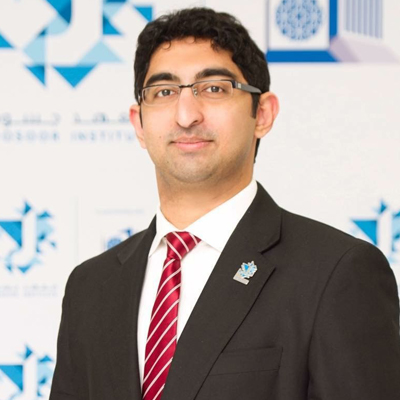 Sheikh holds a Bachelor of Science with University Honors degree in Business Administration from Carnegie Mellon University in Qatar, graduating in May 2014.
He gained his work experience as a Commercial Services Business Intern with the Embassy of the United States of America in Qatar and as a Technology Research Intern at TechBridgeWorld iSTEP technology research internship based in Pittsburgh, USA. Most recently, he worked as an Account Coordinator and a PR Representative for an international communications consultancy where he was involved with PR research, evaluation of marketing events and social media.
At Josoor Institute, his role is supporting the Marketing Manager in the management of marketing campaigns and databases, execution of media activities and the digital and social media programmes, as well as interfacing and building relationships with partners, suppliers and stakeholders.