Operations Manager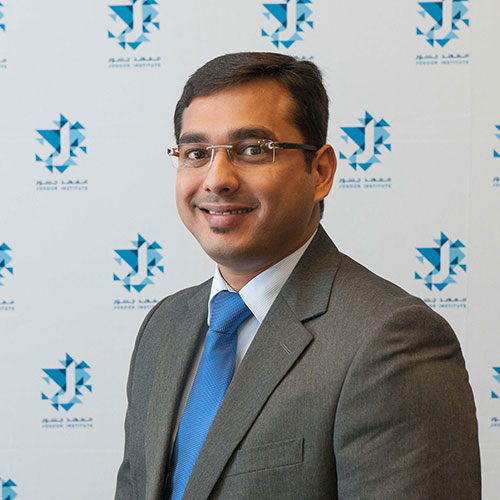 Pokkakillath joined Josoor Institute in July, 2014 with a brief to deliver an effective and efficient IT service to the organisation. He holds a BTech degree in electronics and communication engineering from Calicut University, India.
He worked for three years in India as a Technical Product Trainer with multiple software companies before joining the Rotana Hotel Management Corporation in Abu Dhabi. During the next eight years, Pokkakillath was involved in the management of the IT systems in a number of Rotana's properties in the UAE, Oman and Qatar. His final position was as director of Information Technology in Doha where he was responsible for IT project management for three large developments in Qatar and Oman. His role included project management, procurement, network design and implementation, recruitment, IT infrastructure management and day-to-day IT operation.
At Josoor Institute, he is responsible for developing and managing solutions which provide the required IT platforms, systems and software. He manages the IT budget and the relationships with third party suppliers and other support functions.