President
MLS Atlanta Franchise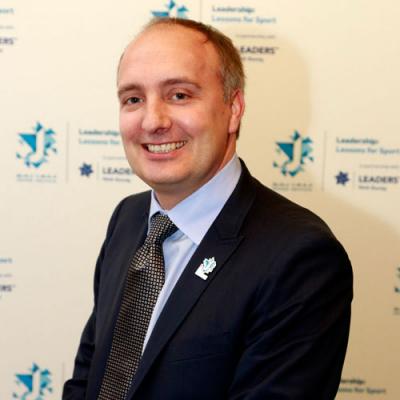 A former Ivy League Player of the Year, NSCAA All-America and U.S. professional soccer player, British-born Darren Eales currently serves as president of the new Atlanta-based MLS franchise.
Prior to this role, Eales was executive director at Tottenham Hotspur FC (THFC). In this role, he touched on all major aspects of soccer operations, including the club's overall soccer strategy, succession planning, player acquisitions, performance analysis, first team administration, player development, academy and medical supervision. While at THFC, he also served on numerous high-profile soccer governing bodies and panels across Europe and within England. Prior to joining THFC in 2010, Darren served as an in-house legal counsel, director and club secretary at West Bromwich Albion Football Club (WBA) for four years.
Eales has extensive experience in new facility development and community involvement, having participated in the final planning stages for THFC's state-of-the-art training ground, which opened in 2012. In his role as a director, he sat on the technical board of THFC's Academy, a leading developer of youth talent. At WBA, he served as chairman of the ground-breaking Sporting Club Albion, a multi-sport community club concept, incorporating both women's and disability teams.