Chairman
Visit Scotland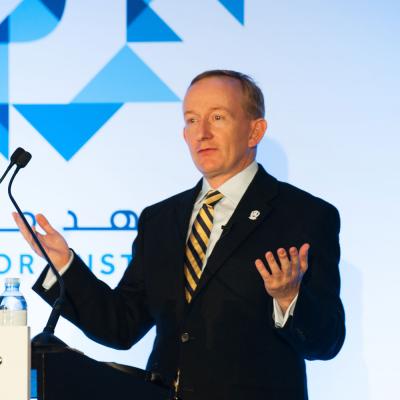 Dr Cantlay is chairman and managing director of William Glen Limited which operates tourism, leisure and retail interests in Scotland, Canada and the USA. He was previously chair and managing director of highland dress specialist, Hector Russell, and also tourist retail chain, The Whisky Shop.
Dr Cantlay has held several public appointments including Convenor of Loch Lomond and the Trossachs National Park Authority; Chair of Scottish Enterprise Forth Valley; Chair of the Board of Management at Forth Valley College; and an advisory member of the board of Scottish Enterprise. He is also a non-executive Director the board of Highlands and Islands Airports Ltd (HIAL) and a Board member of VisitBritain.
Dr Cantlay brings extensive knowledge and experience of tourism at home and abroad. He was awarded the Scottish Thistle Tourism Award for Young Manager of the Year in 1992, has held numerous positions with local tourist associations, has been a director of several retail businesses with tourism links and was a board ,ember of the Scottish Tourist Board and VisitScotland from 1998 to 2005 (including Deputy Chairman from 2001 to 2005).