Teaching Professor
Georgetown University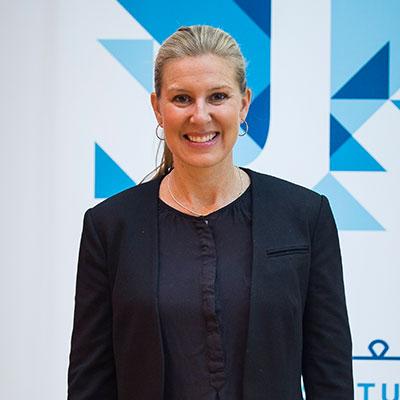 Heino is Teaching Faculty of Management at the McDonough School of Business at Georgetown University. She teaches courses in leading teams, management communication, social intelligence, leading change, critical conversations, cross cultural communication and presentations for both MBAs and executives. She works with executives on effective leadership, persuasion, communication, presentations, conflict management, and emotional intelligence.
Heino has worked extensively in executive education, teaching clients such as Nextel International, International Finance Corporation, Nigerian Institute of Management, Berlitz, and the Industrial and Commercial Bank of China. Heino has also led leadership development sessions for companies such as Deustche Bank, Goldman Sachs, CoStar, Justice, AOL, Pfizer and GlaxoSmithKline.
Her global reach includes leading the South Africa Global Integrative for MBA students, teaching a course in India for Berlitz, and running a leadership summit for Cisco in Costa Rica and Argentina. She has also been a Visiting Professor in London for the University of Southern California, focusing on the study of global organizations and British media.
Heino's research focuses on the use of communication technologies, such as intranets and e-mail, within organisations. She is also interested in researching the use of communication technologies in self-representation to create relationships. Her articles have appeared in journals in management such as Organisation Science, Communication Research, Journal of Computer-mediated Communication and Journal of Social and Personal Relationships. Heino has been the recipient of best paper awards by the International Communication Association and the European Academy of Management.