CEO
Streetfootballworld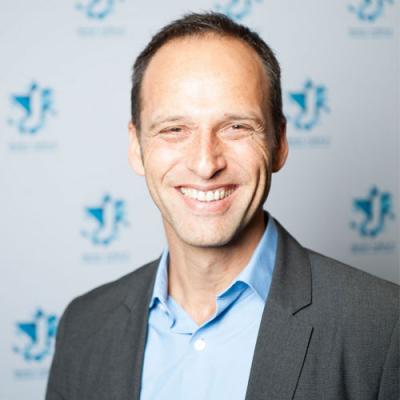 Juergen Griesbeck is the founder and CEO of streetfootballworld. Griesbeck has been interested in the social potential of football since Colombian international Andrés Escobar was murdered for scoring an own goal at the 1994 FIFA World Cup™. This tragedy inspired him to initiate a number of successful projects in Colombia and in Germany.
Streetfootballworld was launched in 2002, and today unites close to 100 community organisations in more than 60 countries that are using football in order to either increase or accelerate their social impact. streetfootballworld has been instrumental in the creation and implementation of FIFA's Football for Hope, the 2010 FIFA World Cup legacy '20 Centres for 2010' and has developed a 10-year strategy (2014-2024) on football and social change for the Asian Football Confederation.
Griesbeck was awarded the Order of Merit by the President of Colombia in 2002, won the Laureus Sport for Good Award in 2006, and is an Ashoka Fellow (since 2007), part of the Ashoka Globalizer initiative (since 2010) and a Synergos Senior Fellow (since 2012). In 2011, he was named European Social Entrepreneur of the Year by the Schwab Foundation of the World Economic Forum.