Senior Lecturer
Leeds Beckett University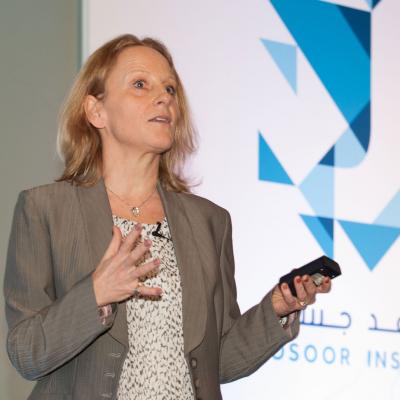 Lucy Laville is a senior lecturer and course leader in Public Relations at Leeds Metropolitan University. She has over 15 years' experience in practice in a variety of sectors including private, public and voluntary sectors, working both in-house and agency-side.
Laville has worked in international marketing for American Airlines, financial PR at KPMG and managed PR for a national charity. Her most recent senior practitioner appointment as head of communications at Leeds Metropolitan University, saw her engaged in the strategic delivery of sporting partnerships including rugby and cricket, as well as the arts. Her experience includes marcoms, crisis management, web development, media relations, internal communications, strategic partnerships and stakeholder relations.
Laville is co-author of Developing your PR Skills, in the Sunday Times Creating Success series and has delivered papers at academic and practitioner conferences. She is also an active member of the Regional Chartered Institute of Public Relations and judges regional awards to ensure best PR practice is recognised and rewarded.