Inspector
Sports Grounds Safety Authority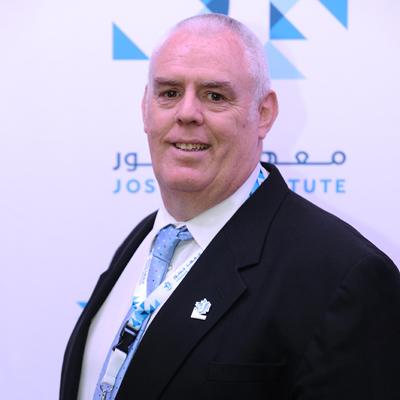 Martin has been an inspector with the Sports Grounds Safety Authority since 2003 he has lead responsibility for training and education and the development of standards for safety management. Martin was the lead contributor to developing the guidance document Safety Management and is leading on the new guidance documents to be published August 2015 called Alternative Uses of Sports Grounds, he was also part of the editorial team for the Concourses guidance document.
Whenever the Council of Europe undertakes a consultative visit to a nation state that involves providing assistance and support in developing a safety management culture for the sports and events industry Martin is often requested to be part of the consultative and inspection team for the Council of Europe.
As part of his role within the SGSA Martin works with training providers, national organisations and academic institutions to develop appropriate courses and qualifications for professionals at all level within safety at sports grounds and events. He has been an integral part of the rewriting of the national standards for Spectator Safety in the United Kingdom and in developing specific training programs.
Prior to joining the SGSA he had a very successful career in the sports and events industry as a facilities manager including the management of large regional leisure facilities, sports grounds and major events. His academic qualifications are in risk and safety management as well as leisure facility management this unique set of skills and experience enables Martin to provide the best of advice and guidance to safety managers working in the sports and events industry.
From 2009 to 2012 Martin was responsible for the safety certification and licensing of all of the London 2012 competition venues for the London Olympic Games and Paralympic Games. He assisted the Event Services (EVS) team to develop a training program for the volunteer safety staff based upon the national standards for the United Kingdom.