Lecturer
Georgetown University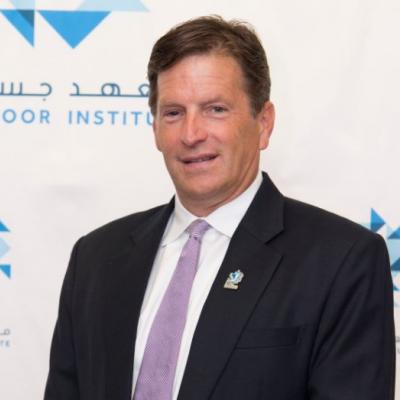 Marty Conway has been at the forefront of sports marketing and digital media for more than 20 years. Holding executive roles in high profile companies, including AOL, Major League Baseball, the Baltimore Orioles and Texas Rangers. Most recently, Conway is a Senior Consultant for Way Forward Associates. Conway has also served as an Advisor as well as Vice President of Sports Marketing for IMRE, LLC in Baltimore, MD. In those roles, Conway has advised clients including the Baltimore Orioles, Towson University Athletics and others on strategic marketing, digital and social media, mobile marketing and integrated media strategies.
While at AOL, Conway was most recently the Director of Business Development and Strategic Partnerships. In that role, he was responsible for global and domestic partnerships with Fortune 100 companies, including the distribution of AOL products, syndication of content and customer acquisition. An experienced digital media executive, in previous roles at AOL he has been involved in the development of the first Sports Channel on AOL, Money & Finance, AOL News as well as AOL equity investments, including The Motley Fool and AOL Extreme Fans, and others.
Previous to AOL, Conway was involved with Major League Baseball for 15 years. Starting in the Major League Baseball, Office of the Commissioner he served as a special assistant to the Commissioner Peter Ueberroth. He also worked for two major league franchises, the Baltimore Orioles and the Texas Rangers. With the Orioles, he was Vice President of Marketing and with the Texas Rangers Vice President of Marketing and Communication.
Conway holds an MBA in Marketing from Loyola University in Maryland, a Masters in Sports Administration and Facility Management from Ohio University and a BA in Management from Saint Leo University. As an Adjunct Professor in the Georgetown University Sports Industry Management program, Conway teaches courses in Sports Leadership, Management and Entrepreneurism, Sports Marketing Strategy and Sports Event and Facility Management. Conway has served as a faculty member in the Georgetown Global Business of Sport program.