Senior Marketing Officer
Qatar Sports Investment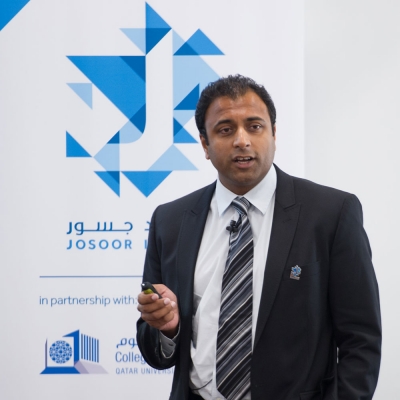 Singh is the Senior Marketing Officer at Qatar Sports Investment (BURRDA Sportswear brand). As part of his professional journey, Singh has successfully spent over 13 years working in partnership with major rights holders whilst creating innovative brand activation solutions across world class events, athletes, celebrities and CSR schemes in football, tennis, golf, cricket, boxing, MMA, music and film. These include the FIFA World Cup, UEFA Euro Championships, Champions League, FA/England Football Team & Grassroots programmes, Wimbledon and French Open tennis championships, England Cricketers, Matchroom Sport/Boxing shows, British Olympic Association, London 2012 Olympics, MTV EMAs, V Festival, Warner Music and Warner Bros.
His passion for the sports and entertainment business comes through in his extensive brand marketing communications and international retail experience where he worked in generating creative sponsorship activations of world class events and athletes, achieving commercial success and return-on-investment (ROI) and rejuvenating brands. His role in innovative brand marketing and activation has featured partnership assignments with premium brands such as Rolex, HSBC, Robinson's, Hertz, Lanson, Jacob's Creek, Mercedes-Benz, EA, Hilton & Corona. Singh also has extensive experience in developing and implementing brand strategies and working across all aspects of marketing while managing global teams and agencies.
Singh's portfolio includes working with organisations such as Sports Direct Group, Leo Burnett, IMG and Umbro. After re-locating from the UK in 2014, he is now developing his skills and industry network internationally at Qatar Sports Investments (BURRDA Sportswear brand) in the sports hungry and thriving Middle East region.