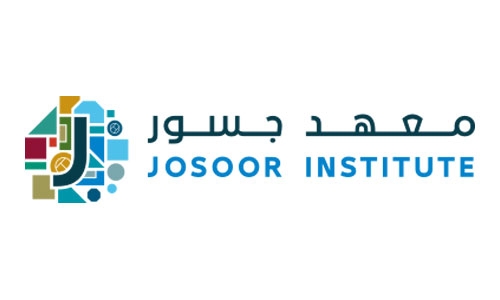 Centre of excellence for the sports and events industries, the Josoor Institute, launched its second set of short courses at the Ritz Carlton Hotel, Doha.
The Josoor Institute's short courses, which ran for two days, targeted professionals who wish to develop new skills and gain an awareness of new career opportunities within the sports and event industries. The first course was held under the title "Career Management for Athletes", simultaneously, the second course was held under the title "Major Events and Sport Marketing and PR".
Many delegates came from organisations within Qatar, including the Qatar 2022 Supreme Committee, Qatar Tourism Authority, Qatar Football Association, Qatar Stars League and Qatar Olympic Committee demonstrating how the Josoor Institute will leave a genuine economic legacy in Qatar as aligned with the 2030 Qatar National Vision. In total more than 80 delegates came from countries across the Middle East and North Africa including, Saudi Arabia, Kuwait, Bahrain, Emirates, Lebanon Jordan, Egypt, Qatar and others.
Fifteen speakers contributed to the two Josoor Institute courses, including the former Dutch international footballer Aron Mohammed Winter; Richard Motzkin, Managing Executive and EVP of Global Football Group, Wasserman Media Group; Arabic professional triathlete Omar Nour; Ian Burrows, Director of F1 Racing Group, Haymarket; Dr. Mike Cantlay ,Chairman of Visit Scotland; Nick Thain CEO of social media specialists Sports New Media and senior lecturers from Georgetown and Leeds Metropolitan Universities.
About the courses
Career Management for Athletes
Developing further understanding of the business of sport
Lays the foundations to develop skills to deal with off pitch stresses
Provides insights on creating a support network to manage demands and maximise the opportunities
Major Events and Sport Marketing and PR
Examines the role of marketing and PR in delivering organisational, commercial and business interests in sport and major events
The course will be presented from both marketing communications and public relations industry perspectives, as well as discuss and debate their convergence
Emerging trends in communications activity from digital applications, crowd sourcing content, augmented reality content and more will also be explored 
Launched in December 2013, the Josoor Institute will train many of the people who will play an integral role in Qatar's hosting of the 2022 FIFA World Cup™, individuals who will then have the knowledge to deliver large-scale sporting and non-sporting events across the region long after 2022.
Hassan Al Thawadi, Secretary General of the Qatar 2022 Supreme Committee said: "We are delighted to welcome the next set of participants to the Josoor Institute and are particularly pleased to see the diverse set of nationalities from across the Middle East and North Africa taking part. The Josoor Institute will play a key role in helping us build a sustainable sporting industry across the region and help to deliver an amazing 2022 FIFA World Cup Qatar™."
The Qatar 2022 Supreme Committee is a founding partner of the Josoor Institute and is working alongside some of the world's leading universities, marketing agencies, media outlets and events and sports management companies to develop and deliver the programmes and courses.
More than 1,000 participants are expected to attend the Josoor Institute in the first full operational year beginning in October 2014. Georgetown University is working with the Josoor Institute to provide an academic framework and endorsement for courses.
Individuals and organisations interested in learning more about these courses and upcoming programme pathways should email info@josoorinstitute.qa, visit www.josoorinstitute.qa or find us on https://twitter.com/JosoorInstitute or https://www.facebook.com/JosoorInstitute