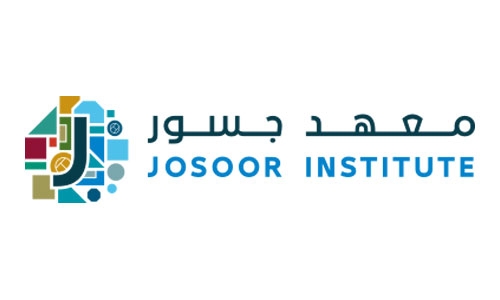 Josoor Institute, a centre of excellence for the sports and events industries that is inspired and developed by the Supreme Committee for Delivery & Legacy (SC), has signed an academic partnership with SDA Bocconi School of Management, an international top ranked business school, to strengthen the academic background and boost the managerial aptitude of sports and events professionals in Qatar and across the MENA region.
The academic partnership agreement was signed by H.E. Hassan Al Thawadi, Secretary General of the SC, and Giuseppe Soda, Dean of SDA Bocconi School of Management, on 10 February. The agreement, which is in effect until 2022, brings SDA Bocconi School of Management into the fold of expert partners who design, deliver and provide academic endorsements for Josoor Institute's flagship professional diploma programmes in Sports Management and Major Events Management.
H.E. Hassan Al Thawadi said: "The agreement marks a significant step in our journey towards the delivery of an amazing 2022 FIFA World Cup in Qatar, which needs world-class talent working together in every area of its operation – matching the world-class talent we will see on the pitch."
He further elaborated, "The partnership we are building today reinforces our efforts to create a legacy that will support the socio-economic development of Qatar and the region well after 2022."
The partnership signing also opened the third cohort of the diploma programmes for registration, which are due to commence in March 2019, in Doha. The programmes, each consisting of six modules, will cover in-depth study of the various areas of sports management and major events management including governance, planning, finance, marketing and communications, media and professional practice.
Giuseppe Soda, Dean of SDA Bocconi School of Management, said: "We like to conduct rigorous, relevant and multidisciplinary studies that are able to directly impact people and international organisations. This partnership is in line with our identity and mission. The industry of Sport is growing, and Qatar is a leading and innovative country that is investing in this direction. Working with Josoor Institute will give us the opportunity to contribute to the development of individuals and organisations by creating and disseminating innovative managerial knowledge about sport and event management."
Through the professional diploma programmes, SDA Bocconi School of Management will impart the required level of education and training that Josoor Institute has consistently provided to its delegates, to ensure the development of highly talented and capable sports and events professionals. In doing so, the programmes will build on the efforts of the SC to contribute to a legacy that will support the economic and social development of Qatar and the region.
Josoor Institute enters into partnerships with organisations and institutions who have proven expertise, and local and international experience, in the academic domain relating to sports and events industries. The partnerships are intended to give professionals in Qatar and the MENA region access to world-class education and international best practices. SDA Bocconi School of Management is ranked as the best business school worldwide for custom programme preparation. It holds extensive expertise in sport management, and is one of the few business schools in the world to have earned accreditation from three of the most prestigious school accreditation associations worldwide – AACSB, EQUIS and AMBA. SDA Bocconi School of Management also delivers the FIFA Master, which is now at its 19th edition.