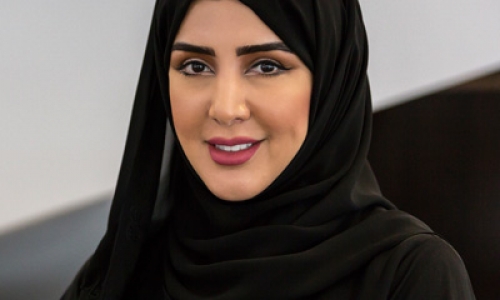 While Qatar and the world battle the coronavirus pandemic, we at the Josoor Institute have adjusted quickly in order to continue the delivery of our programmes. We have been inspired to be nimble and resilient by the leaders of Qatar and our country's tireless medical professionals, who are doing everything they can to help defeat this terrible virus as quickly as possible.
Adversity often leads to innovation – and that's certainly true for the Josoor Institute. In collaboration with our delivery partners, SDA Bocconi School of Management, we transitioned quickly in order to run our professional diploma programmes online.
Despite moving quickly, the switch was far from simple. Most of our delegates are accustomed to learning in a traditional setting and unfamiliar with online learning. However, thanks to pilot sessions and providing everyone with a detailed overview of online learning techniques, we were able to succeed. Strong collaboration and resilience have helped us to offer the programmes in almost exactly the same way we would normally – with group discussions, breakout sessions and one-on-one sessions between delegates and experts. 
Our efforts are clearly paying off as a survey among delegates confirmed we are delivering the same quality of learning and interaction – thus proving that online learning can successfully continue amidst the challenging circumstances we are all facing. Some delegates even commented on the entertaining nature of these lectures compared to traditional classes!
The current situation has also presented us with an opportunity to think strategically about the years ahead. In close collaboration with our partners, we will continue to explore, design and develop education and training for delegates which includes online learning as a core offering, rather than simply being optional.
Distance learning, which is not a new concept, is now gaining more and more popularity among students and life-long learners worldwide. The online learning model offers solutions to challenges – particularly in relation to the cost of travel and accommodation. It is a simple model that could potentially allow a lot more people to benefit from our programmes. 
In addition, the content being delivered and the technical quality of the experience means online learning can be just as beneficial as face-to-face. And just like in a classroom setting, it is easy to quickly gather feedback in order to continuously improve the design and delivery of the programme.
As in all innovative challenges, the transition will naturally involve some trial and error. However, it is necessary for a centre of excellence like the Josoor Institute to take the risks required to explore, test and structure new approaches. As Michael Jordan once said, 'either I win or I learn'.
Innovation is part of our DNA and we must utilise this opportunity while doing everything we can to support our delegates and wider community. However, like everyone, I hope we are soon back to normal. We will continue to develop our programme in good times and challenging times. Everything we do is geared towards supporting the successful delivery of Qatar 2022, sharing the knowledge gained from hosting this mega-event and providing a knowledge hub for our region's sports and events industries in the future.