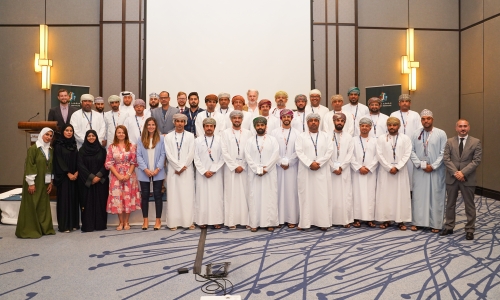 Josoor Institute recently presented a two-day Professional Development Workshop in Muscat, titled "Harnessing the Power of Sport", in partnership with Sabco Sports, an Omani sports company, and attended by over 40 sports professionals from Omani clubs, associations and companies.
Among the workshop speakers were experts from the world of sports such as Maite Ventura, Managing Director - MENA La Liga, Peter Daire, Founding Partner of the Sport Collective, and Mohammed Saadon Al Kuwari, Senior Sports Presenter – beIN Sports. Delegates took part in a series of detailed breakout sessions and programmes designed to challenge thinking and improve their sports business acumen.
Afraa Al Noaimi, Executive Director, Josoor Institute, said: "We were pleased to offer our Professional Development Workshop in Oman and the mix of expert academic knowledge and real-world professional experience was well received by participants. We look forward to many such exchanges and workshops in Oman as part of our commitment to building the human capacity of our regional sports industries."
The event formed part of Josoor Institute's commitment to leverage the FIFA World Cup Qatar 2022™ to build the human capabilities of the region's sports and events industries to deliver other high-profile sporting and non-sporting events.