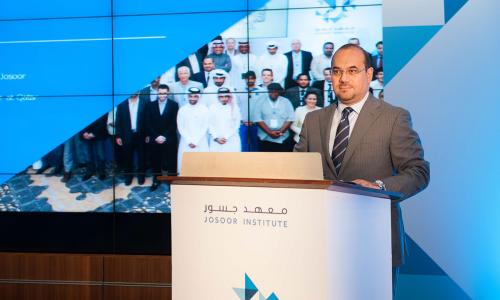 The Josoor Institute, a centre of excellence for the sports and events industries, will be hosting two short courses this month to educate, empower and support the talented people from the region. This is the workforce that will help make Qatar and the region a world-class events hub.
While Qatar's major sports event industry is rapidly growing, its Meetings, Incentives, Conferences and Exhibitions (MICE) industry's growth is in line with Qatar's National Vision 2030 for tourism, the Josoor Institute course "An Introduction to Running Major Events" will allow delegates to gain an even greater understanding of all key areas of major event management. This two-day course will take place on 16 – 17 September.
Qatar is investing more than $20 billion US in transport, venues, hotels and high profile events to achieve its goal of becoming a global meetings destination. According to the Qatar Tourism Authority, it was announced that the number of tourists visiting Qatar has increased by almost 15% by the third quarter of 2013 in comparison to the same quarter in 2012, including many business related activities, proving that Qatar is successfully placing itself as an attractive business destination.
The Josoor Institute course will feature international experts that will discuss vital information around structures, planning and operational delivery of events. The audience will include Supreme Committee for Delivery & Legacy employees and local and regional federations who are bidding, organising or staging large-scale events. Working sessions during the course will share insights and learnings on all event aspects including what it takes to deliver truly major global events; what it takes to produce a winning bid for a major event and how Qatar won the bid for the FIFA World Cup™; and provide an overview about volunteering for mega events.
Separately, The Business of Football course, which will be held on 23 – 24 September, will provide a broad overview of the business side of football, focusing on the main powerbrokers, roles of players and fans, sponsorships in football, and lessons learned for the future of football. Key speakers including Dr. Hafez Al Medlej, executive committee member of the Asian Football Confederation and Robert Elstone, CEO of Everton FC, an English Premiere League club, in addition to other influential experts featured in this course. For inquires about registration on the courses an email can be sent to info@josoorinstitute.qa.
Commenting on the upcoming courses, Mushtaq Al-Waeli, Executive Director (acting) for Josoor Institute said, "The courses we deliver at Josoor Institute are a unique opportunity to bridge together the expertise of world-class speakers with a young and vibrant population that is passionate about the future of the sports and events industries in Qatar and the region. Our exciting course line up for the next few months covers a range of topics and we are confident that the delegates will gain immensely from these courses".
Furthermore, Josoor Institute will be introducing a new set of longer term programmes early next year, which offer professional certificates and diplomas. These are designed to give a deep learning and understanding of the skills required to prepare people for entry from a different industry and to equip junior to mid-level career moves for those already working within the industry.  
Launched in December 2013, the Josoor Institute is training many of the people who will play an integral role in Qatar's hosting of the 2022 FIFA World Cup™, individuals who will then have the knowledge to deliver large-scale sporting and non-sporting events across the region long after 2022.